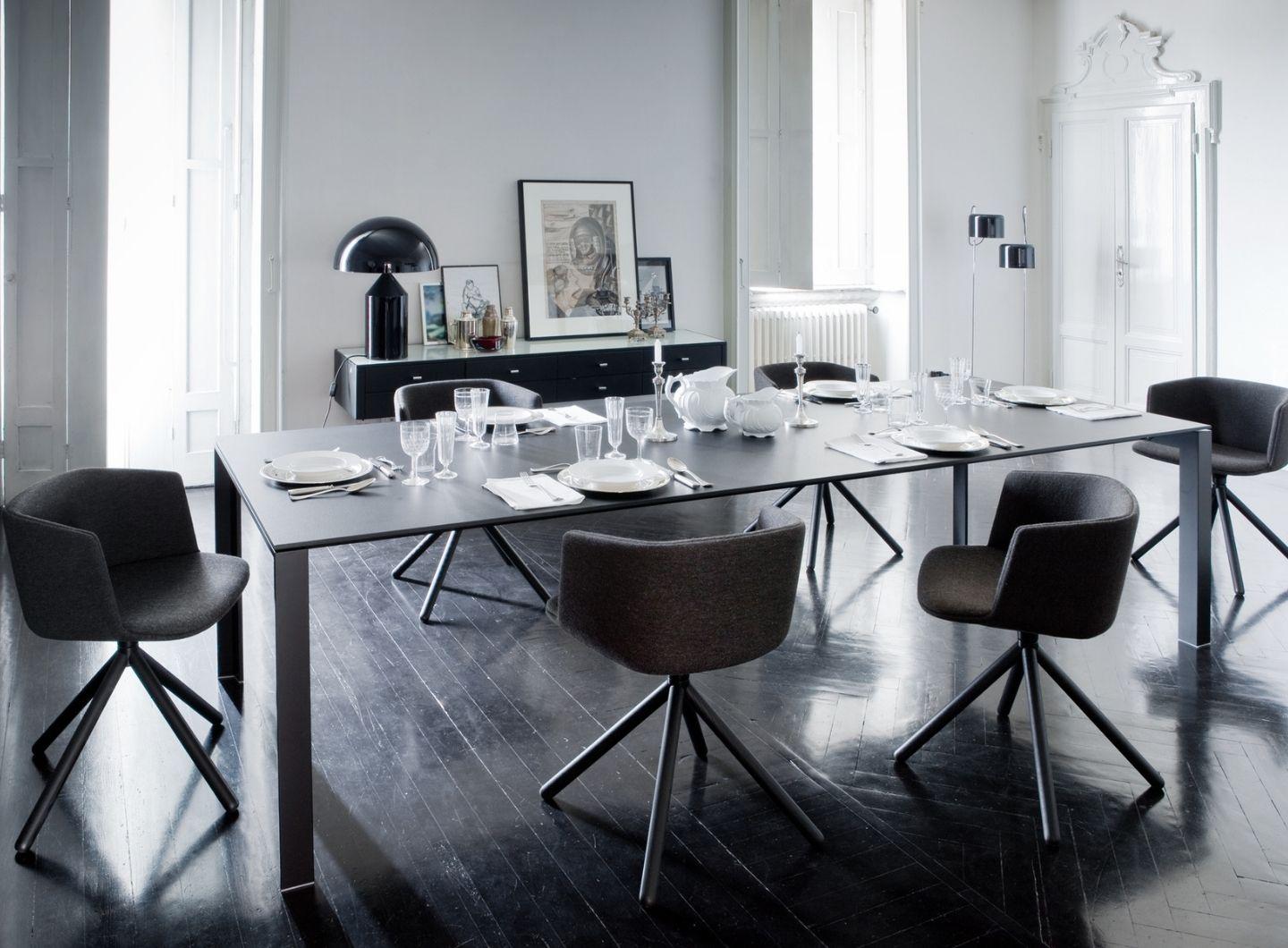 The Allure of Black Dining Chairs + Our top picks
Contrast and Harmony: How Black Dining Chairs Can Transform Your Space
Bringing Sophistication to the Table with Black Dining Chairs
As design enthusiasts know, black dining chairs are a unique and elegant choice for any dining space. Their strong aesthetic provides a sense of sophistication, while also being incredibly versatile and able to be incorporated into a range of decor styles. 
Black dining chairs have a timeless quality, as they have been a popular choice for centuries and are likely to never go out of style. They work well with neutral palettes as well as bold color palettes, as the color provides a powerful contrast. Black dining chairs also look stunning when paired with metallic accents, such as gold or brass, as the shimmering finishes add a touch of glamour to the space.
When considering adding black dining chairs to your home, it is important to consider the scale of the chairs in relation to your table and other furniture. Black dining chairs with a slender or light form will work well in smaller spaces, while taller, larger or more substantial chairs can anchor a larger room. 
Crossing the boundaries between art and design, black dining chairs offer a polished, tailored aesthetic that is both subtle and impactful. They're a timeless choice for any dining space, sure to elevate the look of your room. The deep, dark color creates a sense of drama and contrast that can easily anchor a room and help achieve visual harmony.
Craftsmanship and Style: The Best Black Dining Chairs for Your Home
Here are our top picks for black dining chairs. Tailor-made just for you by some of the finest craftsmen in Europe these chairs have an informal elegance and are built to last - they're the very best in modern and contemporary design.
Explore more in our Dining Chair collection.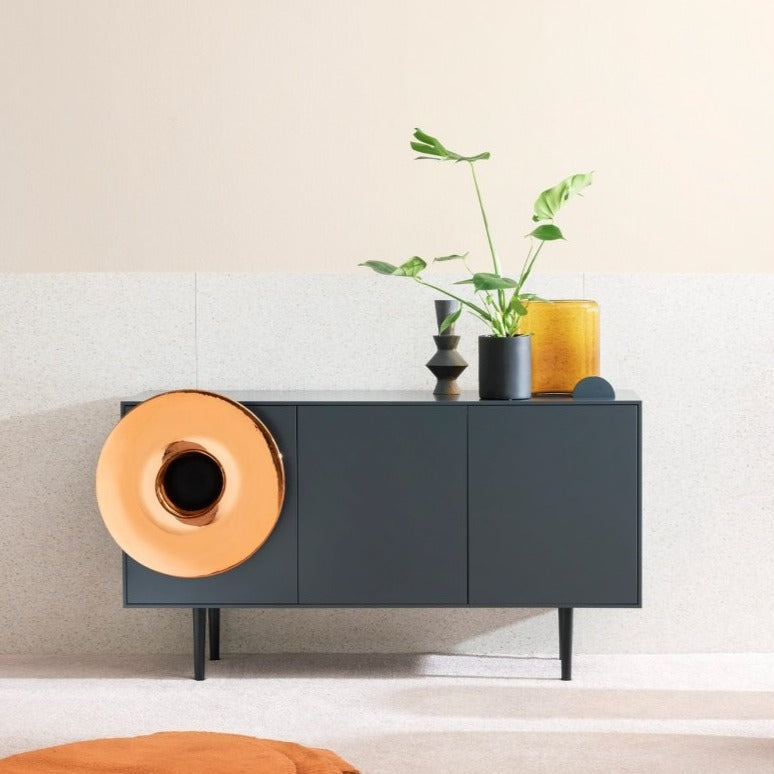 The Miniforms Caruso Buffet: An icon
The Miniforms Caruso cabinet is a sophisticated and elegant piece of furniture that seamlessly combines form and function. Its sleek design, high-quality materials, and practical storage features m...
Read more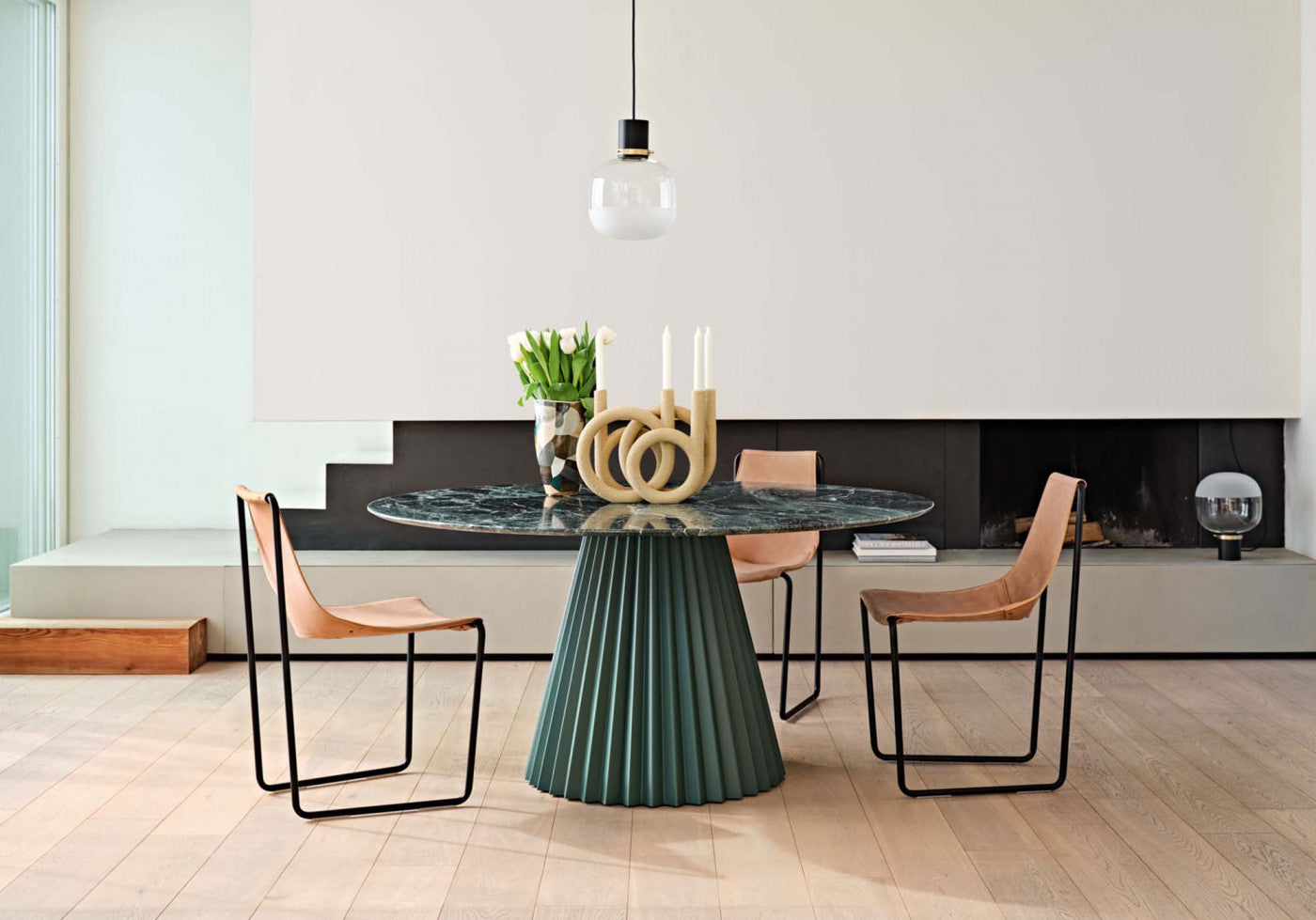 The best Round dining table for 6 or more
Move beyond the usual dining table stereotype. Visually stunning and incredibly functional the large round dining table for 6 or more allows for easy conversation and stands out for its noticeable ...
Read more