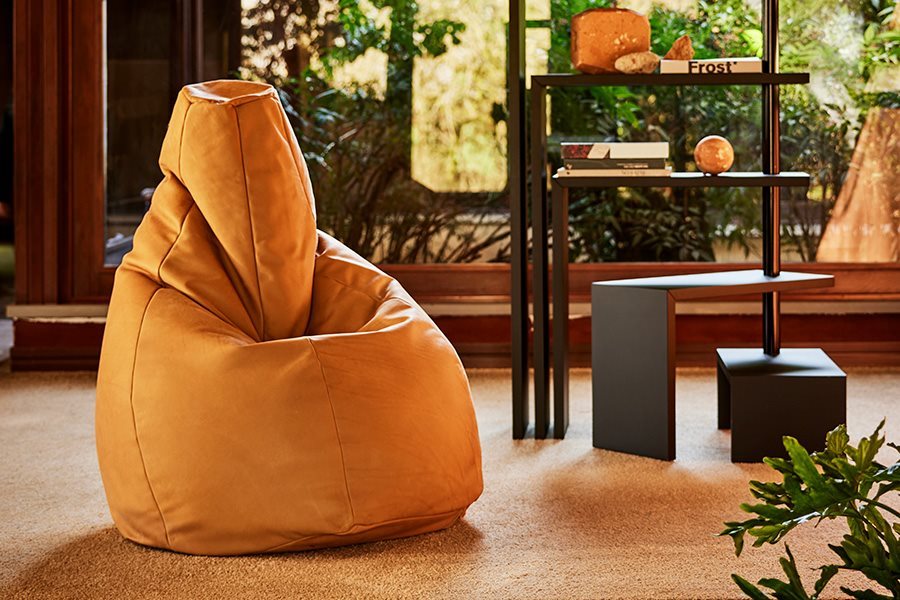 The Story of the Zanotta's Biggest Design Icons
The Saga of Zanotta's Design Icons: All About their Timeless Legacies
Welcome to a journey through the design saga of Zanotta, where each piece tells a story of sophistication, innovation, and enduring elegance. Let's dive into the narratives of four iconic creations that have shaped the brand's legacy. From the evolutionary marvel of Milano+ to the pioneering comfort of Sacco, the functional elegance of Quaderna, and the collaborative craftsmanship of Arabesco, each piece unfolds a chapter in Zanotta's narrative.
The Milano+ Sofa
Our journey begins with Milano+, a triumph in the evolution of Zanotta's design language, building upon the foundation laid by its predecessor, the 1982 Milano sofa. What makes this design so iconic?
It's An Evolutionary Marvel
Milano+ emerges as a triumph in the evolution of Zanotta's design language, building upon the foundation laid by its predecessor, the 1982 Milano sofa. Conceived by the visionary trio Gatti, Paolini, and Teodoro in 1968, Milano+ is not just a sofa; it's a living testament to the enduring legacy of Zanotta's commitment to innovation. Paolo Lomazzi's acknowledgment of the team's dedication underscores the profound collaborative effort to elevate this sofa to a symbol of change.

It's a Display of Functional Artistry
This iconic piece exudes sophistication with its essential form and rigorously rationalist proportions, reflecting the principles championed by Zanotta throughout its storied history. The meticulous attention to detail in the vertical bands, parallel stitching, and the rejuvenated aluminum alloy feet adds a layer of refinement. Milano+ is not merely a sofa; it's an artistic expression, a marriage of form and function that epitomizes Zanotta's unwavering pursuit of elegance.

 It was the Perfect Collaborative Effort
In the collaborative journey between designers and Zanotta, the update of Milano+ stands as a tribute to the brand's resilience and ability to adapt while maintaining the essence of timeless design. Paolo Lomazzi's words resonate, emphasizing the transformative power of this sofa. Milano+ doesn't just represent an evolution; it encapsulates the essence of Zanotta's enduring commitment to sophistication and design excellence.
The Sacco Bean Bag
Born in 1968, Sacco pioneered a shift from traditional seating to a sack filled with expanded polystyrene pellets, marking a revolutionary departure. What makes this design so iconic?
This Chair is about Pioneering Comfort
Sacco, born in 1968 from the minds of Gatti, Paolini, and Teodoro, remains a pinnacle of design innovation and comfort. The shift from traditional seating to the unconventional sack filled with expanded polystyrene pellets marked a revolutionary departure. The context provided, emphasizing its "informal, versatile, irreverent, soft, ergonomic" nature, speaks to the design brilliance that has sustained Sacco's relevance for over fifty years.


Sacco's versatility, as noted in its ability to serve as a seat, a support surface, or even a playful object for children, showcases its adaptability to various needs. The designers' vision to create a "universal" seat that easily adapts to any body, in any position, was a stroke of genius. The symbiotic relationship between user and chair is a testament to Zanotta's commitment to enhancing everyday experiences through design.


It Received The Compasso d'Oro Award Recognition
Sacco's recognition with the prestigious Compasso d'Oro ADI for its lifetime achievement is a resounding acknowledgment of its impact on Italian design. The ceremony held at the ADI Design Museum, detailed in the context, is not just an accolade but a celebration of an enduring design that has transcended generations.

It Left An Enduring Legacy
The provided context about Sacco being a "tamed" object, cautioning about becoming more demanding with other furniture once accustomed to its comfort, attests to the lasting influence of this icon. Sacco has not only defined an era but has become a timeless companion in the journey of design, reminding us that great design transcends the limitations of time.

The Quaderna Collection
Step into the world of Zanotta's Quaderna Collection, a testament to seamless design integration. The striking visual design, characterized by white Print laminate wood adorned with black squares, transforms spaces into captivating experiences. What makes this design so iconic?
It Displays Functional Elegance
Quaderna
, introduced as a storage element, is a testament to Zanotta's capacity to seamlessly integrate architecture and design. Its role as an ideal TV cabinet, table or console, detailed in the context, speaks to its functional elegance. The juxtaposition of white print laminate wood, digitally printed with black squares, creates a visually striking design, echoing architectural aesthetics.
It's An Architectural Astonishment
Quaderna's architectural influence, highlighted by the directive that "architecture should astonish," positions it as a work of art. The sinuosity of lines and structural lightness elevate Quaderna into a realm beyond traditional furniture. The doors, patterned with black squares, transform this storage element into a captivating visual experience. Quaderna isn't just a piece; it's an architectural marvel that challenges the boundaries of conventional design.


It Offers Great Spatial Impact
Quaderna redefines the purpose of storage furniture, turning living spaces into dynamic showcases. Its adjustable internal shelves and meticulous attention to detail underscore Zanotta's commitment to a form that seamlessly integrates with function. The Quaderna Collection, with its bold yet elegant presence, challenges norms and enhances spatial impact. From the digitally printed laminate to the carefully designed internal layout, every element contributes to a unique and transformative spatial experience.
Arabesco Table 697 by Carlo Mollino
Dive into the world of Italian Design with Arabesco Table 697, hailed as an icon of collaboration and craftsmanship. Originating from the carpentry labs, this table stands as a living testament to the meticulous transition from Carlo Mollino's sketches to its final creation. What makes this design so iconic?
Collaborative Craftsmanship.
Arabesco, celebrated as one of the most iconic products of Italian Design, is a result of the collaborative craftsmanship detailed in the context. Born from the labs of carpentry, it is a living testament to Carlo Mollino's sketches and drawings, showcasing the meticulous transition from concept to creation.


Philosophy of Good Design
The context, describing Mollino's philosophy of design as reflected in Arabesco, aligns with Zanotta's own commitment to precision and fluidity. The play of curves and counter-curves, the emphasis on "holes to be traced in curved wood," and the delicate equilibrium between transparent crystal tops and metal pawls showcase the nuanced brilliance inherent in Zanotta's design philosophy.


Arabesco achieves a delicate balance between curved and caved shapes, highlighting the transparency of crystal tops fixed by metal pawls. This careful equilibrium reflects Mollino's commitment to precision and fluidity in design, creating a masterpiece that stands as a beacon of sophistication.
Conclusion
Milano+, Sacco, Quaderna, and Arabesco emerge not just as pieces of furniture but as sagas, each chapter detailing the brand's commitment to sophistication, innovation, and the enduring pursuit of timeless elegance.
Frequently Asked Questions
Is Sacco Bean Bag easy to maintain?
Yes, Sacco's enduring legacy is accompanied by its practicality. Its innovative design is not only comfortable but also easy to maintain..
Does the Sacco Bean Bag come in different sizes to accommodate various preferences?
Yes, Sacco is available in 3 different sizes, catering to various preferences. Whether you prefer a smaller version for a cozy nook or a larger one for shared spaces, there's a size to suit your needs.
How does the Arabesco Table handle wear and tear over time?  
Arabesco is constructed with durability in mind. The careful equilibrium between materials ensures resilience, making it a practical choice that can withstand daily use and maintain its sophisticated appeal.
What's the deal with assembling and moving Quaderna furniture – is it a straightforward process?
No need to worry about assembly headaches with Quaderna furniture! The precision in joint alignment ensures that the legs stay securely attached to the table top during transport, allowing you to enjoy your fully assembled and impeccably crafted furniture hassle-free.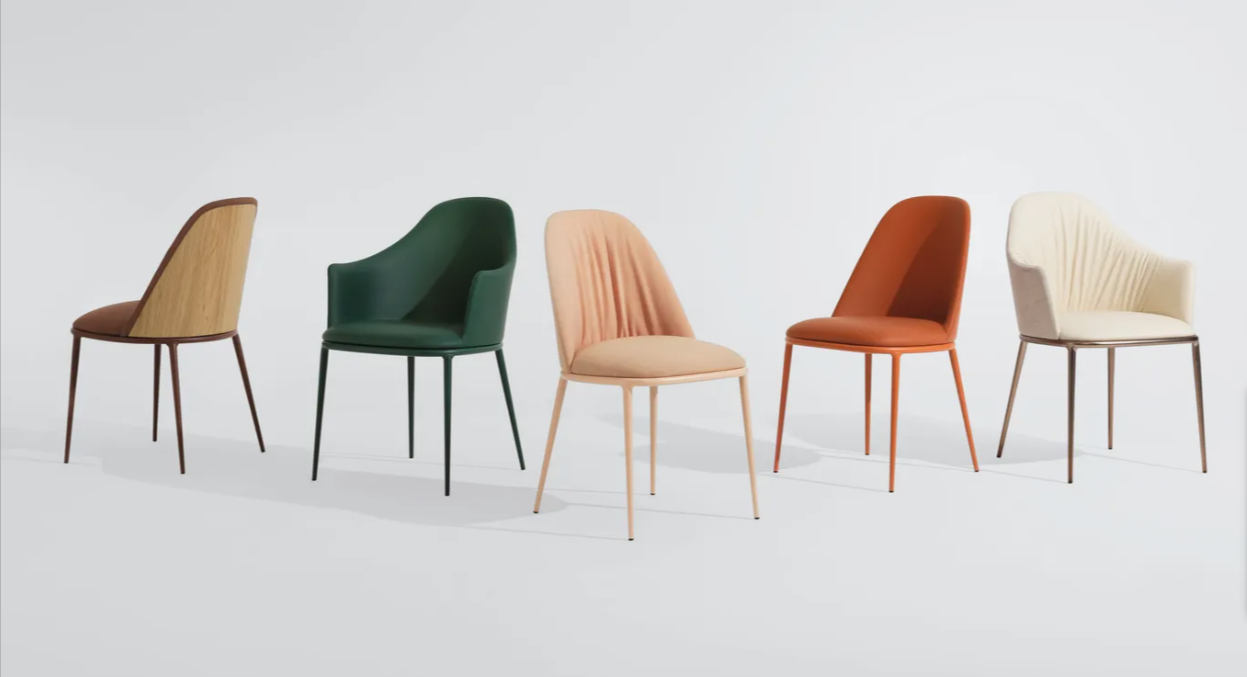 Why are Luxury Chairs so Expensive?
Explore the reasons high-end chairs are worth the investment, from superior craftsmanship to timeless aesthetics and comfort, offering a level of quality that sets them apart. Discover why these ch...
Read more