The ADD System: A Luxurious Modular Desk with Shelves
A Modular Desk with Shelves | Experience the Height of Style and Functionality with the ADD System 
Transform Your Workspace into a Luxurious Oasis
Lapalma's ADD System is a tribute to creativity, research, and innovation. With its simple and essential silhouette, the ADD System speaks a light language. An exquisite variety of materials, colors and dimensions allow the ADD System to create unique and emotional environments. The ADD System is capable of taking on different identities - from the most conventional to the most extroverted.
Function is at the heart of the ADD System, a desk with shelves design that is characterized first and foremost by varied styles and materials in order to respond to every need. 
Clients have the freedom to select and combine elements from the ADD, ADD T and ADD S modular collections, creating a modern office setup with different storage units, desks and sofa seating. Of course, a wide range of product typologies are designed to work in harmony. With its emphasis on both form and function, the ADD System is a true masterpiece for the modern office translating ideas and projects into masterpieces.
The ADD Sofa Seating
This innovative and award-winning sofa is designed to provide versatility and enjoyment. Its extruded aluminum frame, featuring perimeter holes, allows for the different elements to be fixed in various positions. The cushions and backrests, equipped with removable covers, are made with the highest-quality fire-retardant polyurethane foam for unparalleled comfort. Additional features such as tabletops, trays, magazine racks, and electrical outlet housing make it even more practical and convenient to use. This sofa system is appropriate when extra seating around a desk is needed for a conversation or for waiting.
The ADD T Modular Table
The ADD T is a versatile and lightweight table that is perfect for writing, working, and meeting. Its minimalist design is suitable for any environment, and its die-cast aluminum legs are designed for accessibility and function. The table is available in a number of different sizes and is also equipped with convenient features such as cable management and electrical outlets, making it practical and efficient to use. This modular system of tables is made with a frame of aluminum extrusion and powder-coated die-cast aluminum legs, and is available with tops in HPL Fenix® or wood veneer in various finishes. Its adaptability and great character make it an excellent choice.
ADD S Storage System
ADD S is a storage system that comes in three heights and can be combined to create functional and sophisticated free-standing compositions. With a variety of options including doors, open shelves, and drawers, and available in wood, fabric, or perforated sheet metal, you can easily customize these units. Choose from a range of finishes and colors to create a minimalist storage system that fits seamlessly into your space. These units can be used as double-sided, open or closed with drawers and doors, making them perfect when placed both the center of a room and against its walls. With the flexibility to choose finishes and colors that enhance monochrome rigor or add contrasting effects, these furniture units are sure to impress.
Francesco Rota | Designer of the ADD System
Francesco Rota is a highly talented and respected designer with a passion for creating innovative and functional pieces. He has received numerous awards and accolades for his work, including the prestigious Red Dot Design Award. With over 20 years of experience in the industry, Francesco has a wealth of knowledge and expertise in creating pieces that are both aesthetically pleasing and practical. His designs have been featured in various publications and exhibitions around the world, showcasing his unique style and attention to detail. Whether working on residential or commercial projects, Francesco is committed to delivering exceptional results for his clients.
Configure your model of the ADD System
Overall, the range of finishes available for the ADD System allows you to create a cohesive and stylish office workstation - a desk with shelves and more that perfectly reflects your personal taste and the needs of your space. Lapalma offers a range of fabrics and colors to choose from, allowing you to customize the furniture to fit the unique style and aesthetic of your workspace. From high-quality leather, durable and easy-to-clean polypropylene, and soft and comfortable wool, the finishes are superlative in quality and craftsmanship. 
Reach out to us for support in configuring your own creative model of the ADD System in your projects.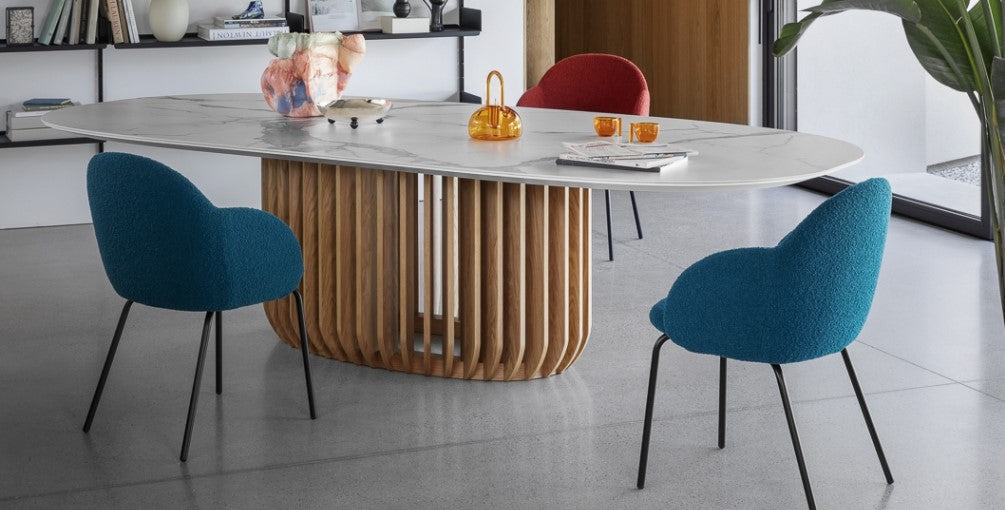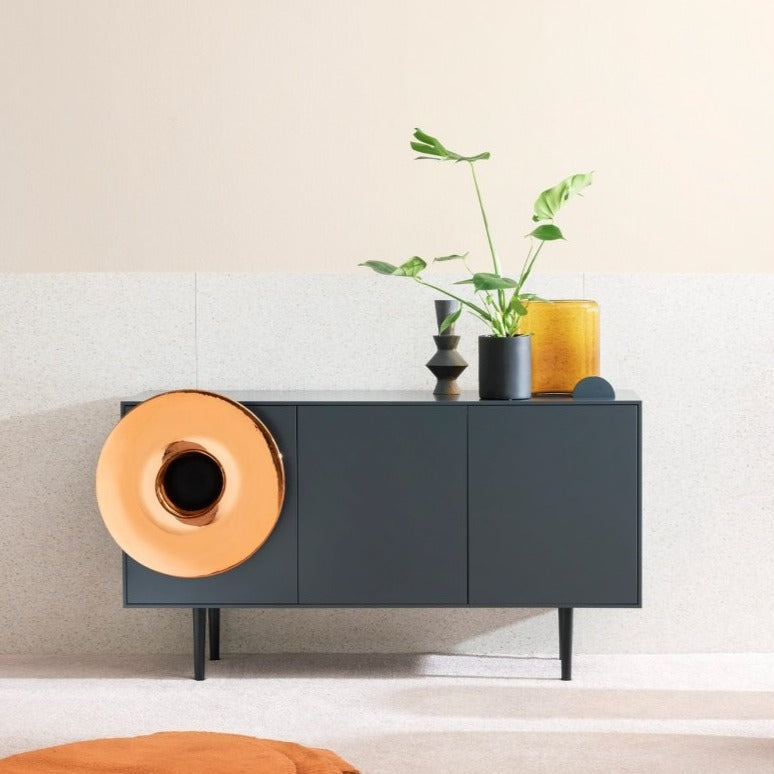 The Miniforms Caruso Buffet: An icon
The Miniforms Caruso cabinet is a sophisticated and elegant piece of furniture that seamlessly combines form and function. Its sleek design, high-quality materials, and practical storage features m...
Read more