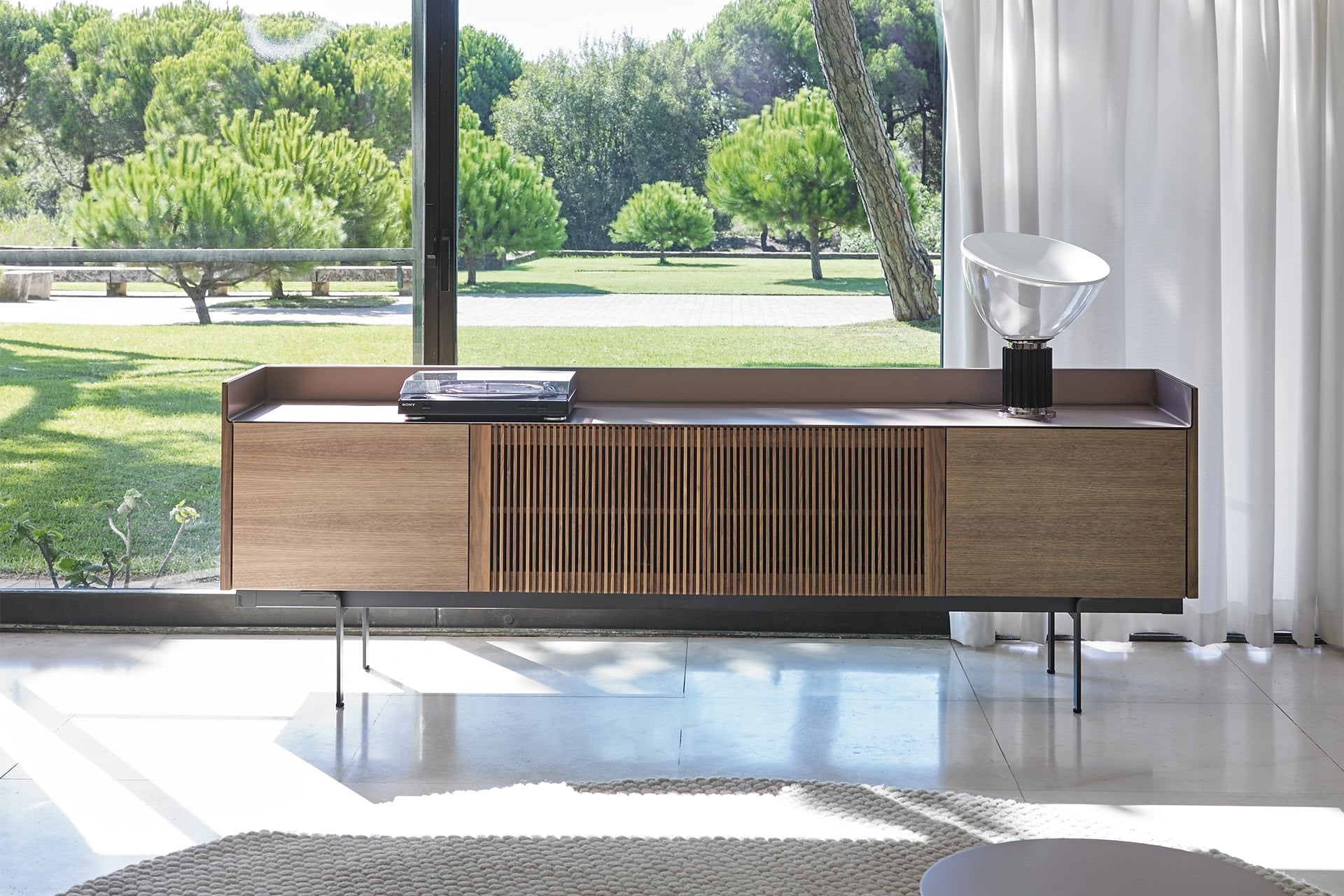 The Statement-Making Console Cabinet
Console Cabinet: A Statement-Making Sideboard
Sideboards are a great way to add storage and style to any room. Punt Mobles is an exclusive Spanish brand that values good design and high-quality craftsmanship. Punt offers a range of console cabinets that are sure to impress. From the versatile Sussex Sideboard to the geometric Valesca Sideboard, these pieces are characterized by their attention to detail and unique functions.
Here you'll find console cabinets that are linear and minimalist, but not without elements of warmth. If you have been seeking inspiring ways to bring nature into your design you'll want to consider the organic appeal of natural wood. 
Punt Mobles
Punt Mobles transforms spaces through beauty by creating designs with a strong differentiating value, "a high-quality product, where the product is treated artistically". 
Punt has grown internationally but remains anchored to the philosophy of good design.
Customer-Favorite Console Cabinets
A well-designed sideboard is an architectural project. Explore some of these customer-favorite console cabinets.
The Sussex Sideboard 
The Sussex Sideboard has a winning, versatile design that is characterized by the care and refinement of its details. Sussex was designed by Terence Woodgate for Punt is unique in its design due to the slats on the front that hides the composition and serve as door and drawer handles.
The 
Velasca Sideboard 
The Valesca Sideboard is a geometric and rigorous linear container, where the doors, are unexpectedly engraved with a vertical pattern. Wood is the protagonist in its essence and in the detail of the doors characterized by a vertical pattern that denotes three-dimensionality to an essential object.
The Tactile Sideboard
The Tactile Sideboard is part of a collection that was the winner of the Wall Paper 2008. It is subtly supported at their ends by slender legs with adjustable feet.
The Chicago Sideboard
The Chicago Sideboard is was inspired by modernist architecture and the seamless, repetitive construction techniques known since the mid-century. The collection is defined as a tribute to this particular architectural period. The table top that functions as a floating roof complete the minimalist framework that combines three simple natural materials, wood, steel and stone.
The Stockholm Sideboard
The Stockholm Technic Sideboard is part of a collection that won the 2015 Red Dot award. The furniture is supported on a plinth and can be done with adjustable feet or with an optional wall fitting. The sideboard surprises us with fresh subtlety, slenderness, and elegance.
Natural wood sideboards
When it comes to natural wood each species has different characteristics and appeal. Its unique grain pattern has become an emblem of the classic-contemporary style. 
In addition to their aesthetic appeal, Punt's sideboards are also highly functional. Many of their designs feature clever storage solutions such as drawers, shelves, and compartments, making them perfect for organizing your space. Whether you need a place to store linens in the bedroom or dishes in the dining room, a Punt sideboard satisfies all necessary requirements.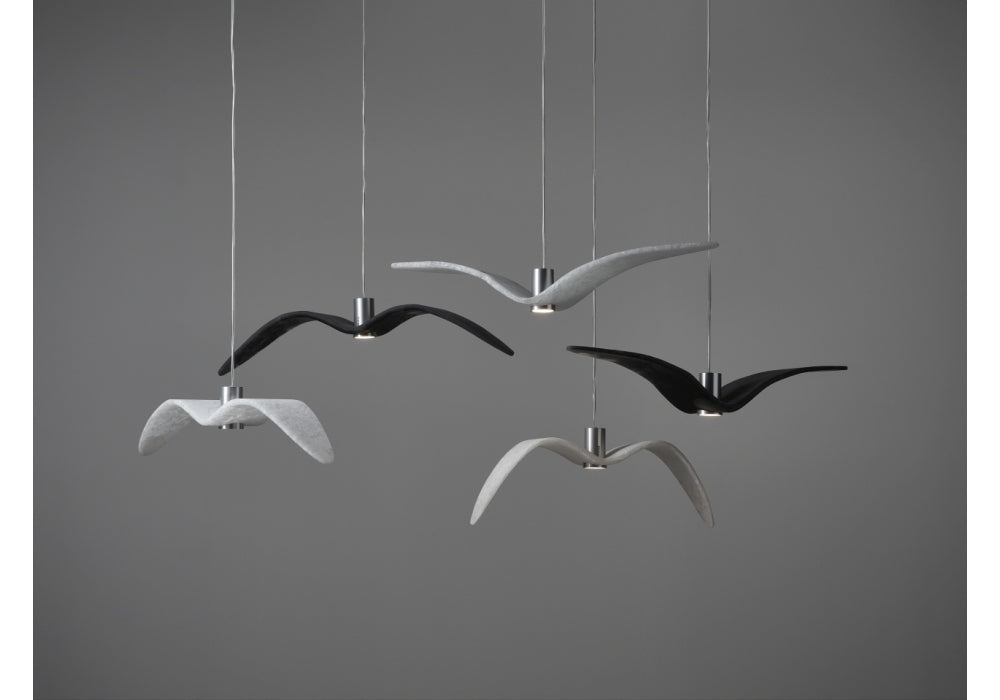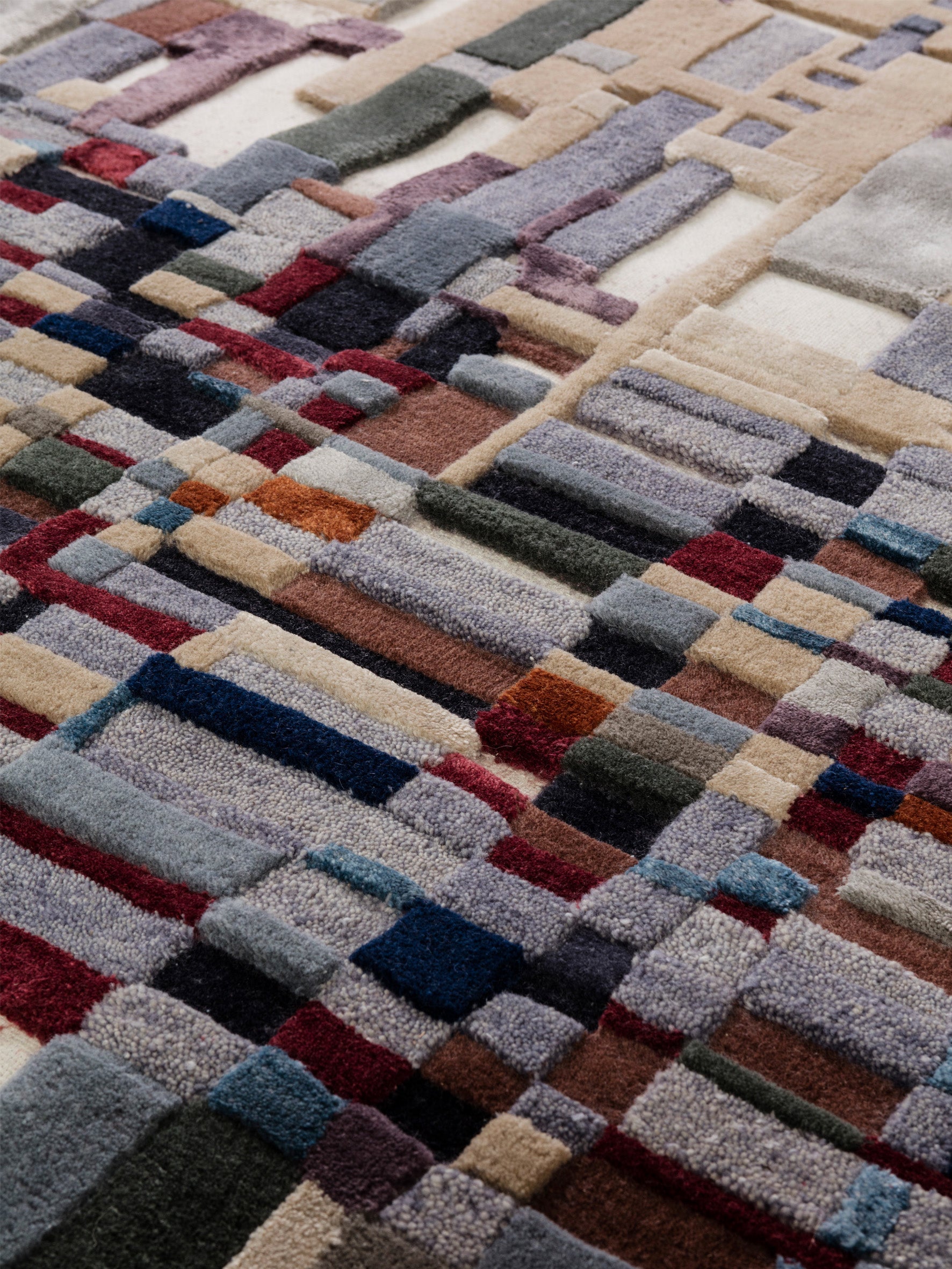 Nature-inspired designs offer an aesthetic richness that is hard to match. Using fibers, textures, and colors, Volver creatively designs rugs to imitate natural textures and landscapes, incorporati...
Read more