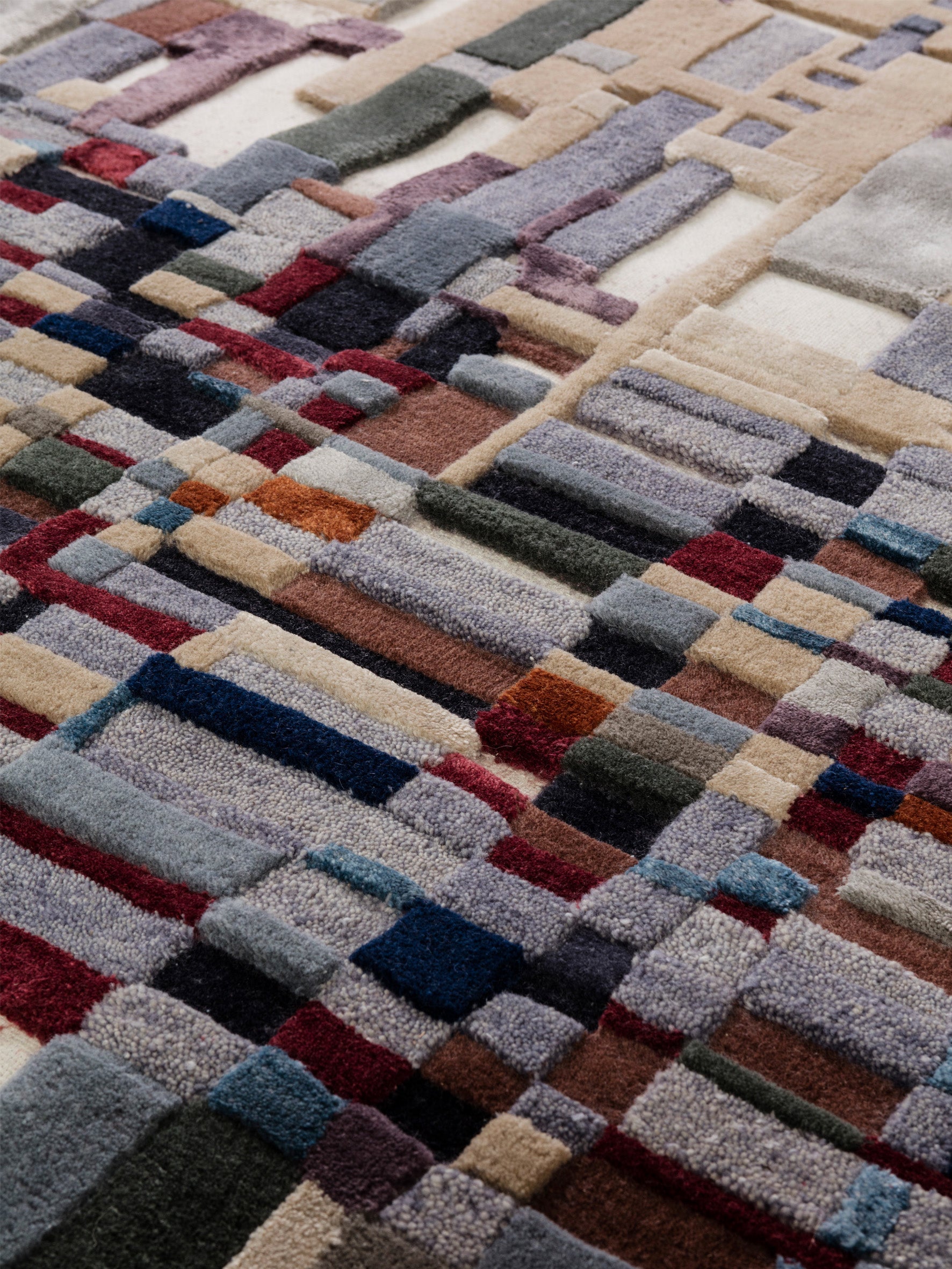 Large rugs for big impact
Meet Volver 
Volver Studios produces hand-tufted carpets that are one-of-a-kind, architecturally potent, and capable of creating any space worth gazing at. Inspired by Mother Nature, Volver continuously expands its nature-based rug collection. Ksenia Stanishevski, the Founder of Volver, has always been captivated by nature and sees these designs as a form of connecting with nature. Studying fibers, textures, and colors, Volver Studios creatively designs small and large rugs to imitate textures and landscapes, which incorporate stone, ice, and plant elements, to work as functional art masterpieces. 
From small rugs to large rugs, the beauty and function of rugs cannot be denied in the modern home. They add warmth, texture, and visual interest to any space, making them a must-have for any design-conscious homeowner. Explore the Volver collection.
For the love of nature
It's a timeless interior design concept - bring nature indoors. The geometric and organic shapes of nature inspire beauty through its rhythm, textures and movements.
There is no better designer than nature. Nature-inspired designs offer and aesthetic richness because it is alive, moving and reproductive.
In nature, nothing is perfect and everything is perfect. 
Go beyond floral and leafy
Nature experiments with many themes, such as asymmetry, contrast and fascinating patterns. Nature-inspired designs can bring these beautiful elements into an otherwise ordered interior.
This is where creativity, imagination and functionality meet. This collection of rugs offers a wide range of elegant, sophisticated and exquisite Danish designs. Explore widely different materials, designs, colors and structures to frame your particular lifestyle. Small rugs are great for adding creative touches of luxury to any setting, while large rugs make a rich impact.
Front Coral Brown Rug by Volver
Easy on the eyes, easy on the feet.
The epitome of beauty that adds to the aesthetics of any architecture. The high-quality material used to create the stunning rugs invites you to choose Volver rugs for your house. 
Large Rugs that dialogue with modern spaces
These are exclusive hand-woven rugs designed by Danish artisans. Nordic style and high-quality materials characterize these rugs.
Whether you opt for a large rug to anchor a room or a small rug to add a touch of color and texture, rugs are a versatile and stylish addition to any modern home, bringing both beauty and function to any space.
Designing with Emotion: The Art of Creating Unique Hand-Tufted Carpets
Art plays a crucial role in the design process of creating hand-tufted carpets. By incorporating artistic elements into the designs, unique and personal pieces can be created that reflect the individual styles and personalities of the clients. Close collaboration with artists and designers is essential in the co-creation of designs that are not only visually stunning but also evoke emotions and feelings.
An artistic way of living is a mode of perceiving the world as a purely creative one, and incorporating that inspiration into tangible designs with distinct personalities. Emphasis is placed on artistic authenticity, giving the artist collaborators and clients an open creative playground to express their personalities, uniqueness, and temperament.
Art touches us deeply because it allows us to express ourselves in a genuine way. It allows for the transformation of feelings, moods, and thoughts into a piece of art and design. Through close collaboration with artistic people, the quest for self-expression in a genuine way is constantly experienced. Their great commitment to their individual path of work, and dedication to continuous growth and reaching new heights in their mastery, results in tangible art pieces and products.
Explore our rug collection here.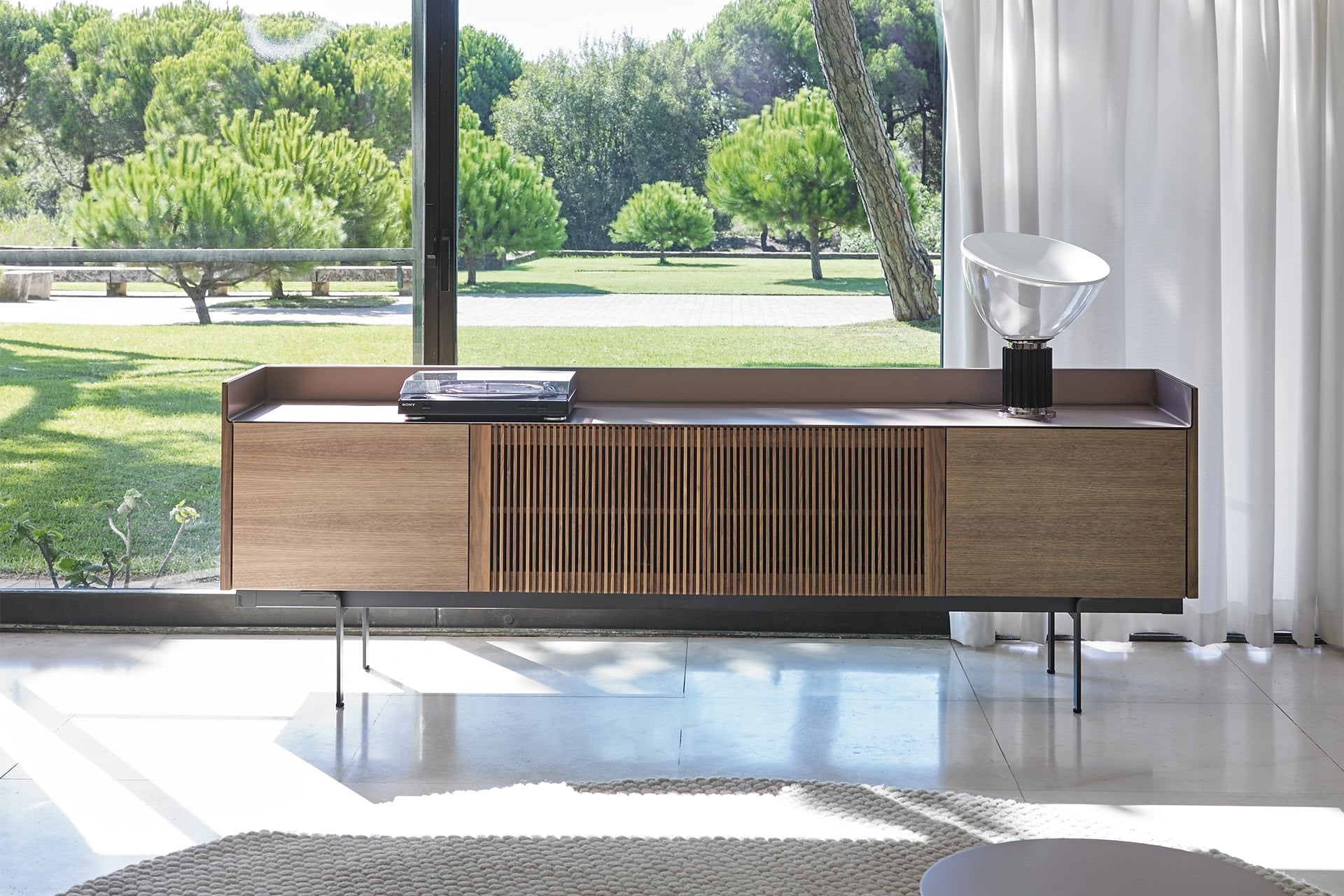 The Statement-Making Console Cabinet
Discover wooden storage units that speak of Art in Design, of treating design as if it were a sculpture, thinking in the details, in the combination of materials and in generating products. Artisan...
Read more