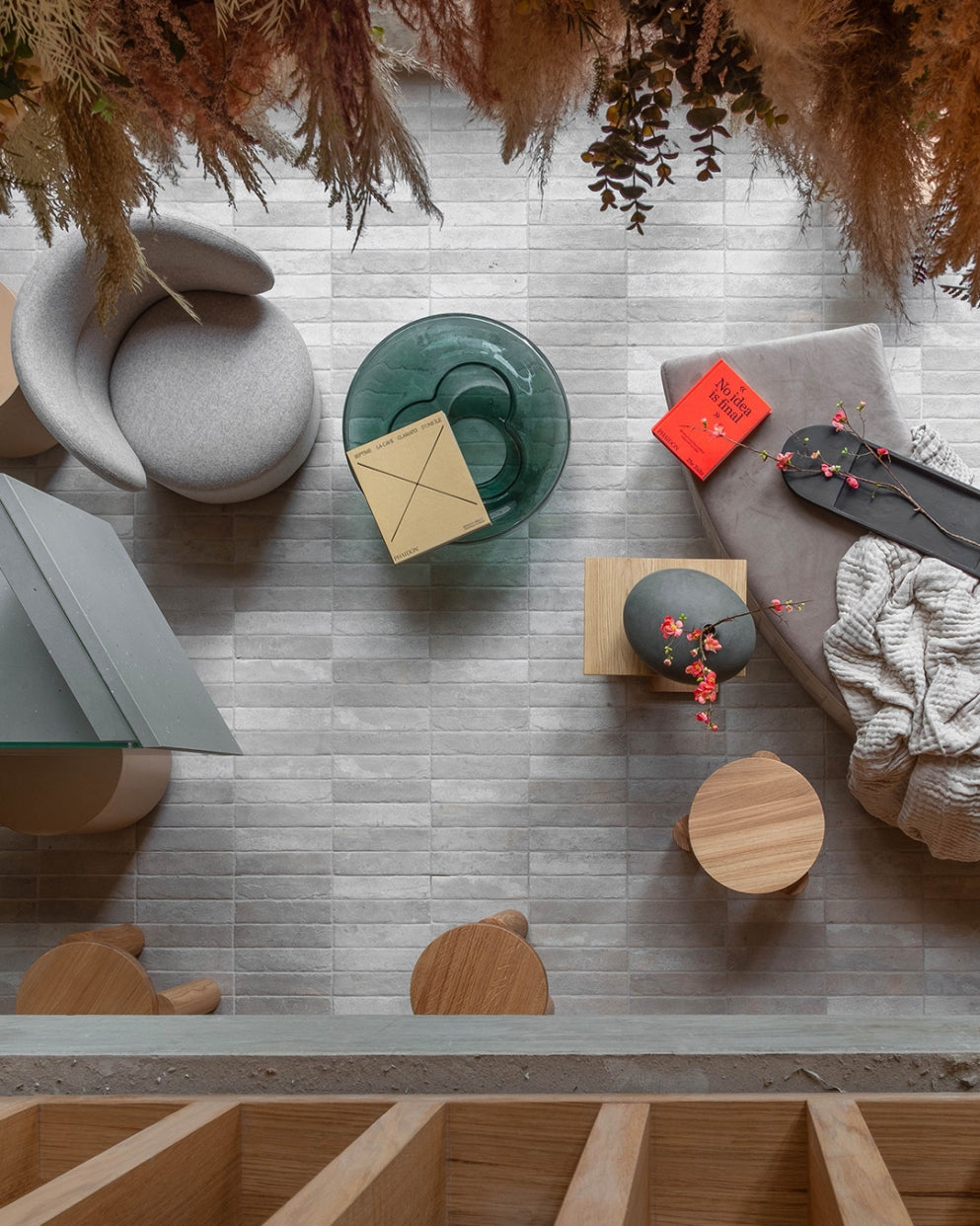 The Small Round Coffee Table: An Essential Living Room Element
Why a Small Round Coffee Table is the Secret to a Perfectly Balanced Living Room
Interior design experts have gained a strong appreciation for the small round coffee table. This unassuming piece of furniture packs a big punch when it comes to style, functionality, and versatility, and it's no wonder that it has become an essential element of the modern living room design. 
The popularity of the small round coffee table in contemporary interior design can be attributed to its ability to bring balance to a room's spatial layout. Its circular shape creates visual interest in a sea of lounge furniture by providing an excellent counterpoint to the straight lines and right angles of other furniture pieces. 
Another reason the small round coffee table has become such a beloved fixture in modern living room design is its minimalist style. The simple, clean lines of the table create an unobtrusive aesthetic that blends seamlessly with other furniture pieces and decor styles. The table's understated elegance speaks volumes and adds an element of refinement and sophistication to any space.
Functionality is another key feature of the small round coffee table. Its compact size and portable nature make it easy to move around and adjust to various seating arrangements. The table can serve multiple purposes, from holding drinks and snacks to displaying books and decorative objects or even acting as an additional seat when needed.
Finally, the small round coffee table is a highly versatile piece of furniture that can work in various design schemes, from modern to traditional, and everything in between. It can be made from a variety of materials, such as wood, metal, or glass, and can come in different colors and finishes to suit any aesthetic preference.
How to Style Your Small Round Coffee Table
When it comes to styling a small round coffee table it's important to consider every detail and aspect of the table. One way to achieve this is by using a selection of high-quality accessories that complement the look and feel of your space.
For example, you can add a touch of opulence to your scheme by using a collection of luxury coffee table books that showcase beautiful photography and stunning design. By selecting books that reflect your personal interests and passions, you can create a stylish and sophisticated display that is both informative and visually appealing.
Another way to elevate the look of your small round coffee table is by using a selection of elegant and refined decor items, such as crystal or porcelain figurines, artisanal bowls, or decorative boxes. By carefully selecting items that are both visually striking and functional, you can create a harmonious and cohesive look that reflects your refined taste and style.
In addition, you can use the small round coffee table as a platform for displaying your favorite luxury accessories, such as designer watches, fine jewelry, or high-end fragrances. By arranging these items in a thoughtful and visually appealing way, you can create a glamorous and indulgent display that showcases your personal sense of style and refinement.
Ultimately, the key to styling a coffee table is to focus on the details and the quality of the items you choose. By selecting high-end and designer accessories that are both beautiful and functional, you can create a space that is both visually stunning and reflective of your personal taste and style.
Care and Maintenance of your Coffee Table
When investing in a high-quality small round coffee table, it's essential to take steps to protect it from scratches and stains to ensure it maintains its beauty and value. One simple way to safeguard your table is to use coasters and trays to prevent spills and stains. Additionally, be mindful of any sharp objects that could scratch the surface of your table, and use placemats or tablecloths to protect it during meals or activities. Regular dusting and cleaning with a soft cloth can also help to prevent scratches from dirt and debris. For added protection, consider using a furniture polish or wax designed specifically for your table's material. With proper care and maintenance, your small round coffee table can remain a stunning focal point in your living room for years to come.
Explore our selection of original designs and find your perfect small round coffee table.