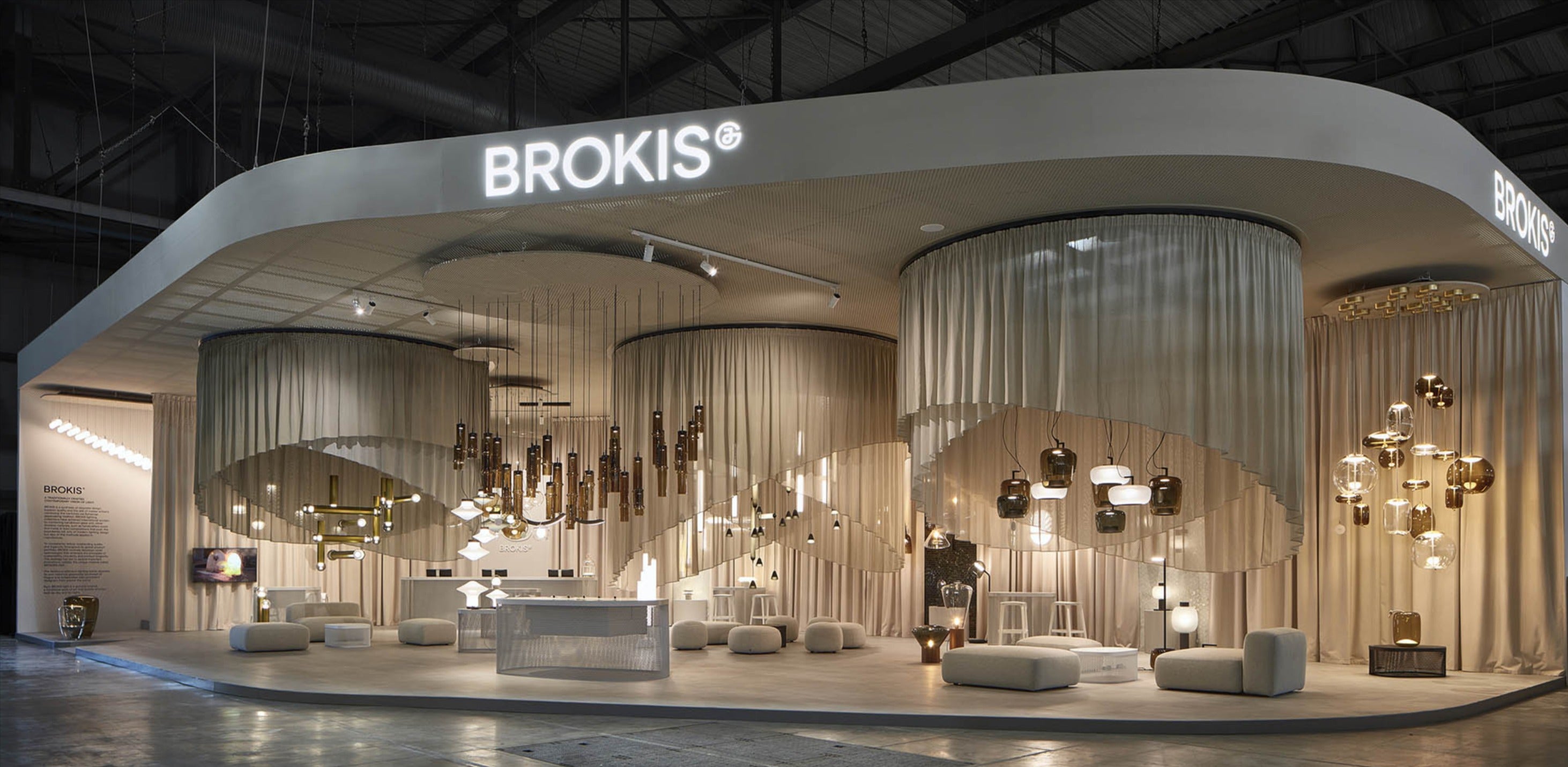 8 New Design Trends Unveiled: Discover the Latest in Modern Luxury Furniture
8 
Modern Luxury Furniture Trends to Follow
As the glamour and excitement of the design world settle, it's time to delve into the captivating moments of Milan Design Week 2023. The global tastemakers and trendsetters have spoken, and they bring forth an array of emerging design trends that will ignite your imagination. Let's explore the most remarkable trends from this year's design extravaganza.

1. Villa Savoye Green: This season's "It" color takes inspiration from Le Corbusier's iconic Villa Savoye. The vivid green hue with subtle blue nuances made a striking appearance throughout Milan Design Week. Vincent Van Duysen's Mateo table for Molteni&C and India Mahdavi's Mickey armchair for Gebrüder Thonet Vienna exemplify the irresistible allure of this rich and elegant colorway.

2. Brick, Reimagined: Who would have thought that an age-old material like brick could take on such avant-garde forms? Milan Design Week showcased the transformation of bricks into contemporary shapes and contexts. From Patricia Urquiola's Jali terra-cotta bricks molded into circular benches to Aurélien Veyrat's poetic architectural sculptures crafted from leftover stones, brick has embraced a new dimension of creativity and sustainability.

3. Lacquer Loyalties: Lacquer finishes adorned the creations of esteemed designers at Milan Design Week, imparting a glossy allure to furniture pieces. Vincent Van Duysen's Mateo table, Zaven's matte Bol dining table for Zanotta, and Patricia Urquiola's Hayama buffet for Cassina showcase the enduring appeal of lacquered surfaces in enhancing the sculptural elegance of contemporary furniture.
4. '90s Italian Minimalism: Let's bid farewell to the flamboyance of Memphis and postmodern influences. Milan Design Week unveiled a refreshing wave of sleek, pared-back forms reminiscent of the high-tech minimalism of the '80s and '90s. Think of Joe D'Urso's iconic Calvin Klein apartment or Donald Judd's elemental furnishings. The revival of these clean lines and understated aesthetics brings a sense of calm and sophistication to contemporary spaces.

5. Rough Ideas: Imperfection finds beauty in this season's design debuts. Raw and neolithic finishes emerged as a stylistic trait, showcasing the organic essence of materials. From Daniel Arsham's collaboration with Gufram and Nendo to Antoniolupi's sink with frayed edges, these designs celebrate the allure of imperfections and pay homage to the wonders of Mother Nature.

6. Channeling Tubes: Tubular structures have emerged as the latest embellishment du jour, seamlessly blending construction mechanisms with creative expressions. Erwan Bouroullec's Emi lamps for Flos and Victor Vasilev's Dancing Queen lamp for Oluce beautifully demonstrate how light can flow through tubular forms, evoking pure emotion. Whether in the form of furniture like the Pan Flute armchair by Saba or the Serpentine sofa by Dante Goods and Bads, these soft and sinuous shapes bring a touch of allure to any interior.
7. Knotting Off: Organic shapes intertwined with elegance and simplicity became a focal point in furniture design at Milan Design Week. Knotting, weaving, and braiding techniques were incorporated into unexpected materials, resulting in captivating pieces. Studiopepe's Shibari chair, which appears to be intricately knotted, and Gae Aulenti's curvaceous Locus Solus collection in collaboration with Jacquemus and Exteta exemplify the harmonious marriage of form and texture.
8. Furniture as Sculpture: The line between furniture and sculpture blurred, with designs pushing the boundaries of conventional forms. Gufram's Sculpted Series, Crotto bookcase by Thomas Defour, and Jonathan Bocca.
The atmosphere at Salone del Mobile is electric, with a palpable sense of anticipation and excitement as attendees explore the vast exhibition halls filled with cutting-edge designs and visionary concepts. The event serves as a hub for networking, collaboration, and knowledge exchange, fostering connections between industry professionals and fostering the growth of the global design community.

In addition to showcasing the latest products and innovations, Salone del Mobile also hosts a series of insightful talks, panel discussions, and workshops featuring renowned designers, architects, and thought leaders. These sessions delve into the trends shaping the future of the industry, offering valuable insights and inspiring attendees to push the boundaries of design.

One of the notable aspects of Salone del Mobile is its ability to capture the zeitgeist of the design world. The trends unveiled at the event often set the tone for the upcoming year, influencing the choices of designers, manufacturers, and consumers alike. It's a melting pot of ideas, where diverse design styles and cultural influences converge, creating a vibrant tapestry of creativity.

The significance of Salone del Mobile extends beyond the event itself. The trends and inspirations discovered here reverberate throughout the design industry, shaping the direction of product development and influencing interior design projects around the globe. Designers and enthusiasts eagerly await the event each year, knowing that it holds the key to unlocking new possibilities and pushing the boundaries of what is considered possible in the world of furniture and design.

As Salone del Mobile 2023 continues to captivate the design world, we can expect to see an influx of fresh ideas, bold aesthetics, and innovative solutions that will shape the way we live, work, and interact with our surroundings. The event serves as a reminder of the ever-evolving nature of design and the boundless potential for creativity and expression within the industry.